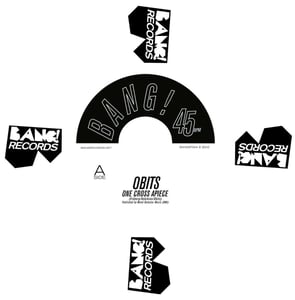 €

5.00 - On Sale
Obits. From Brooklyn, New York. For sure, one of the best bands in rock and roll activity on this planet. The real r'n'r, the one that produces an aesthetic discharge in accordance with its time ... We think a bit of the Yardbirds, Fugazi or Television but it's much more than that ... A mixture of hardcore, power pop, all that ultimately transcended by rock and roll ... Here is the reissue on Bang! records of their first single.






Les Obits sont de Brooklyn, New York. Certainement un des meilleurs groupes de rock and roll en activité sur cette planète. Le vrai r'n'r, celui qui produit la décharge esthétique en accord avec son époque...
On pense vaguement aux Yardbirds, à Fugazi, à Television mais c'est beaucoup plus que ça...Mélange de hard core, de power pop, tout ça finalement transcendé en simple rock and roll...
Voici donc la réédition par Bang! de leur premier single.